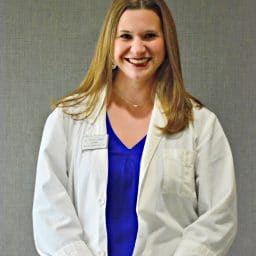 Dr. Tiffany Wagar was always interested in audiology, having grown up with an aunt who is severely hearing impaired. It was not until she took an audiology class in college that she realized she was hooked. Dr. Wagar attended the University of Akron for both undergrad and graduate school. She is a member of American Speech–Language–Hearing Association, American Academy of Audiology, Ohio Academy of Audiology and the Ohio Speech and Hearing Professionals Board.
Dr. Wagar specializes in amplification and diagnostics. She strives to develop a rapport and connection with her patients and is touched when patients return after being fit with hearing aids saying the devices changed their lives.
In her free time, Dr Wagar enjoys reading, shopping, playing board/card games and spending time with her husband and two daughters.