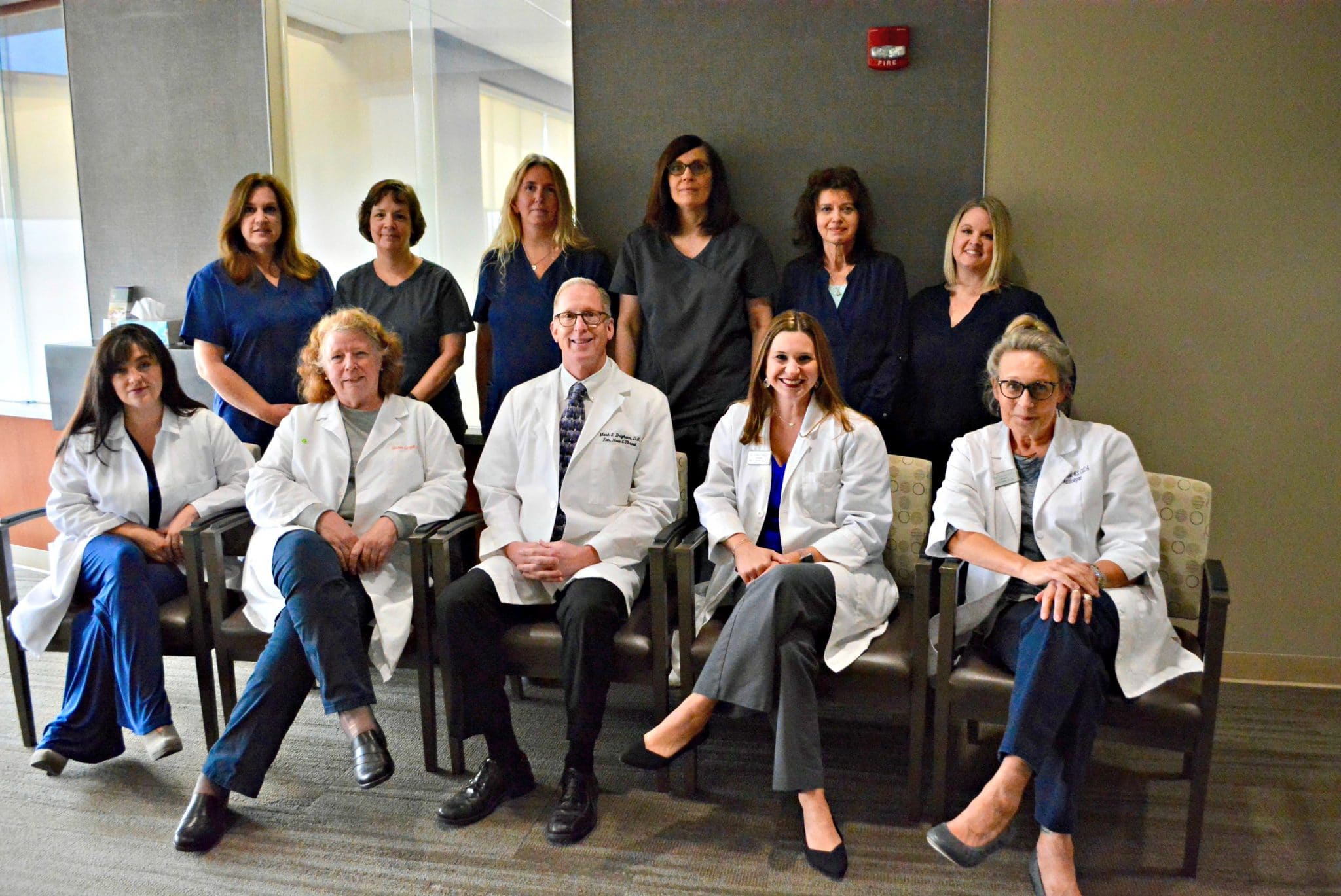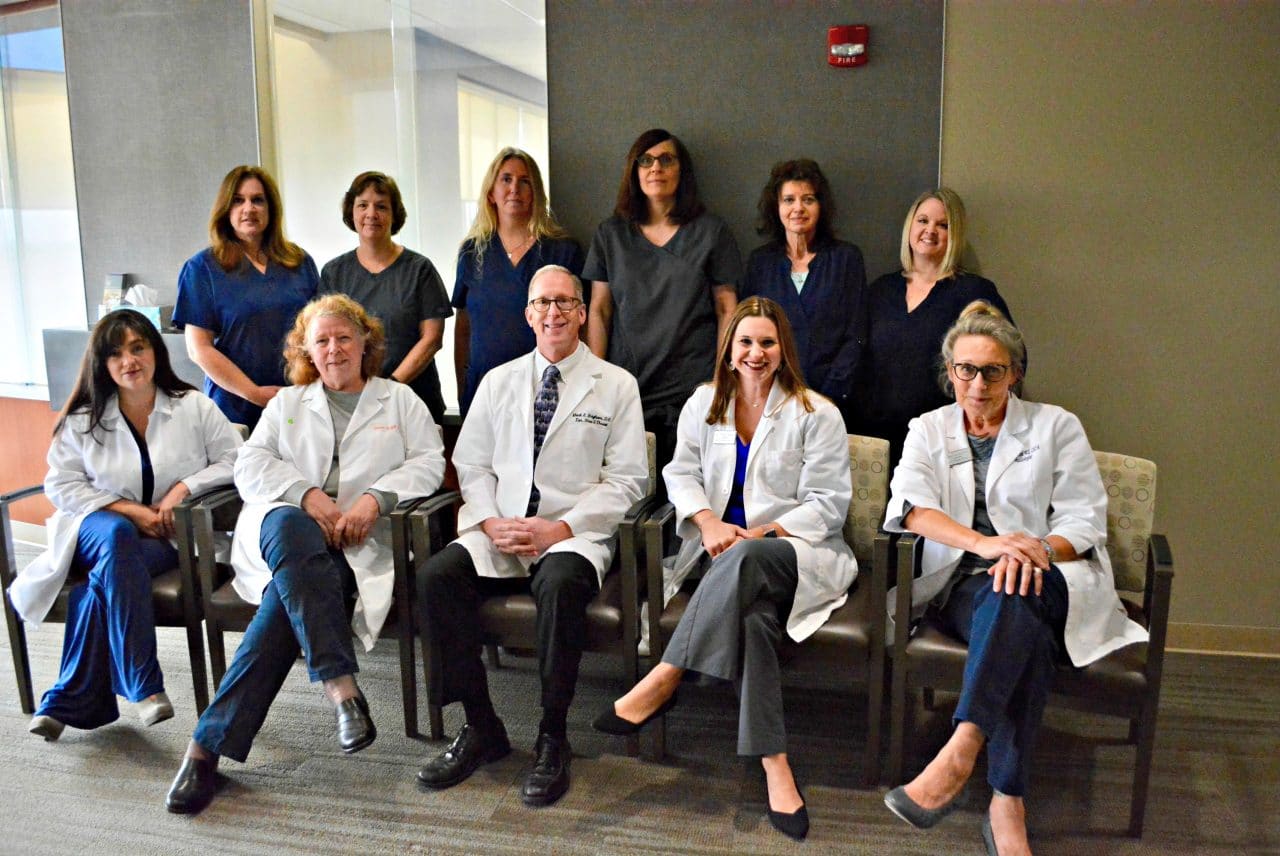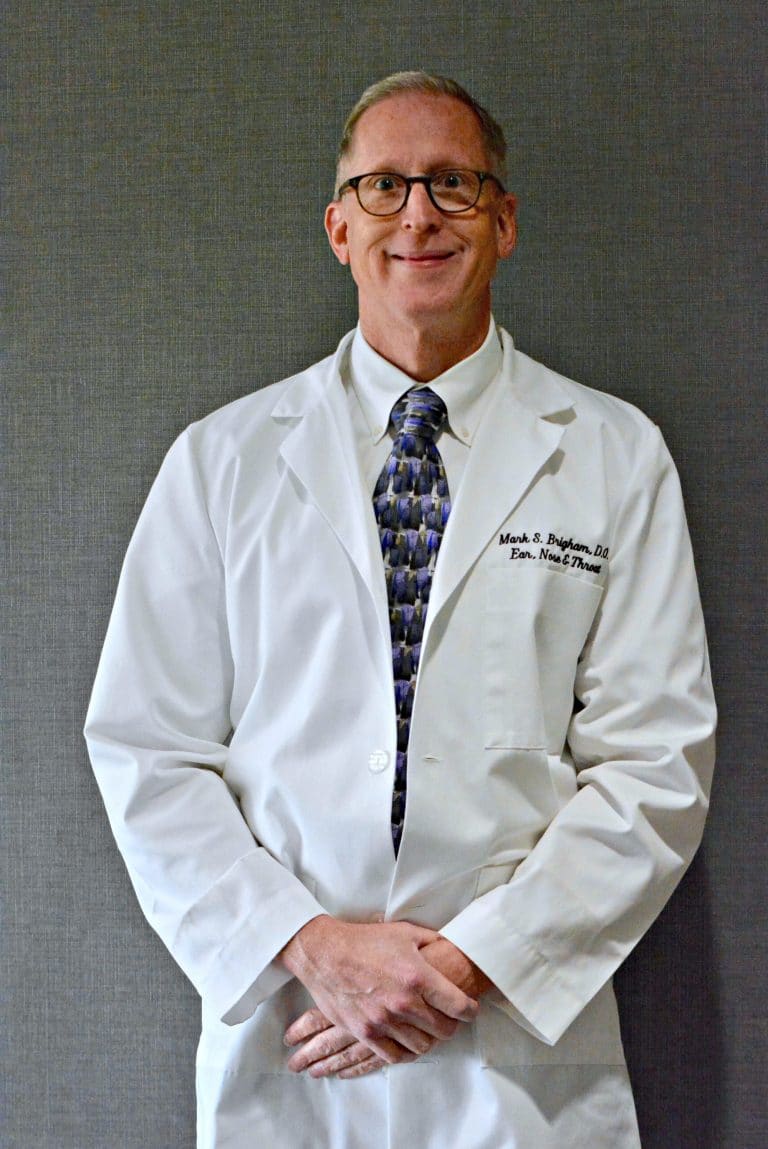 Dr. Mark Brigham D.O.
Dr. Brigham founded Mark S. Brigham DO Inc. more than 20 years ago with a focus of helping patients of all ages manage their ear, nose and throat disorders through medical and surgical interventions.
Dr. Brigham attended Kent State for his undergraduate studies and Ohio University for medical school. He a member of the American Academy of Otolaryngology and American Osteopathic College of Ophthalmology and Otolaryngology. His primary areas of focus includes allergies, sinus disease, sleep apnea and hearing loss.
Raised in northeast Ohio, Dr. Brigham enjoys working and supporting Wadsworth and the surrounding communities. In his free time, he enjoys sailing on Lake Erie with friends, walking his dogs in the park, running 5ks, half marathons and duathlons and assembling jigsaw puzzles.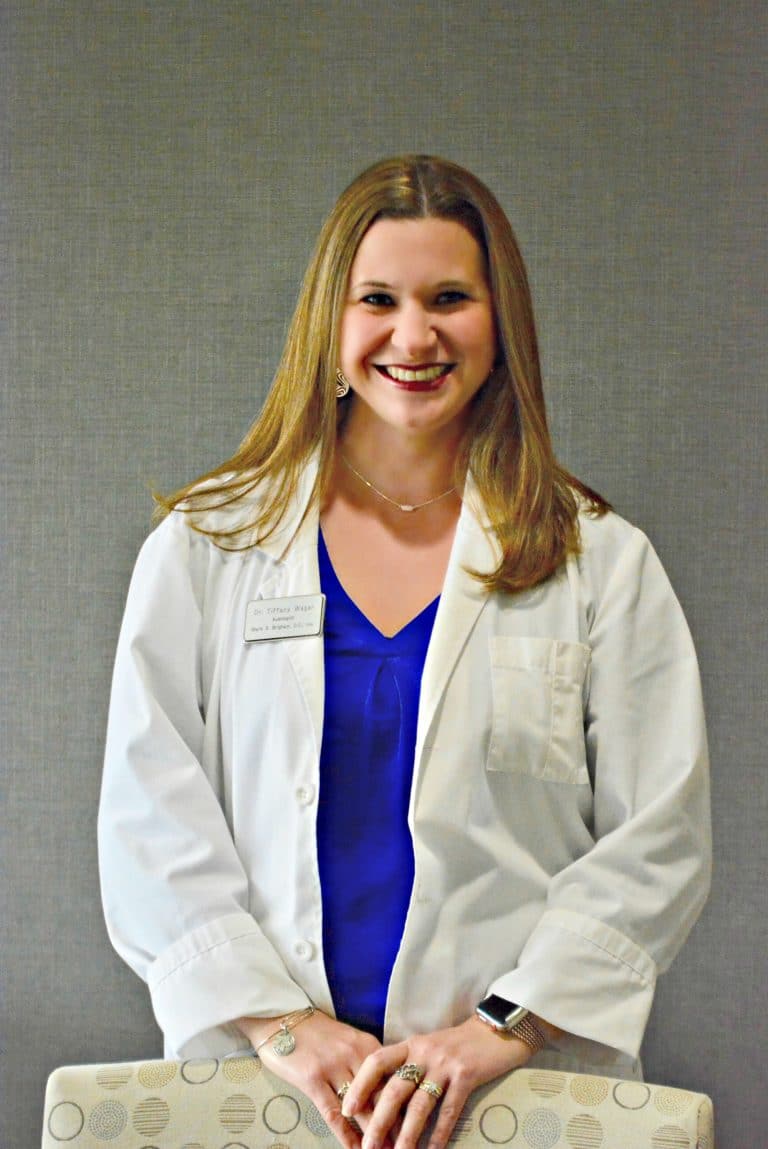 Dr. Tiffany Wagar Au.D.
Dr. Tiffany Wagar was always interested in audiology, having grown up with an aunt who is severely hearing impaired. It was not until she took an audiology class in college that she realized she was hooked. Dr. Wagar attended the University of Akron for both undergrad and graduate school. She is a member of American Speech–Language–Hearing Association, American Academy of Audiology, Ohio Academy of Audiology and the Ohio Speech and Hearing Professionals Board.
Dr. Wagar specializes in amplification and diagnostics. She strives to develop a rapport and connection with her patients and is touched when patients return after being fit with hearing aids saying the devices changed their lives.
In her free time, Dr Wagar enjoys reading, shopping, playing board/card games and spending time with her husband and two daughters.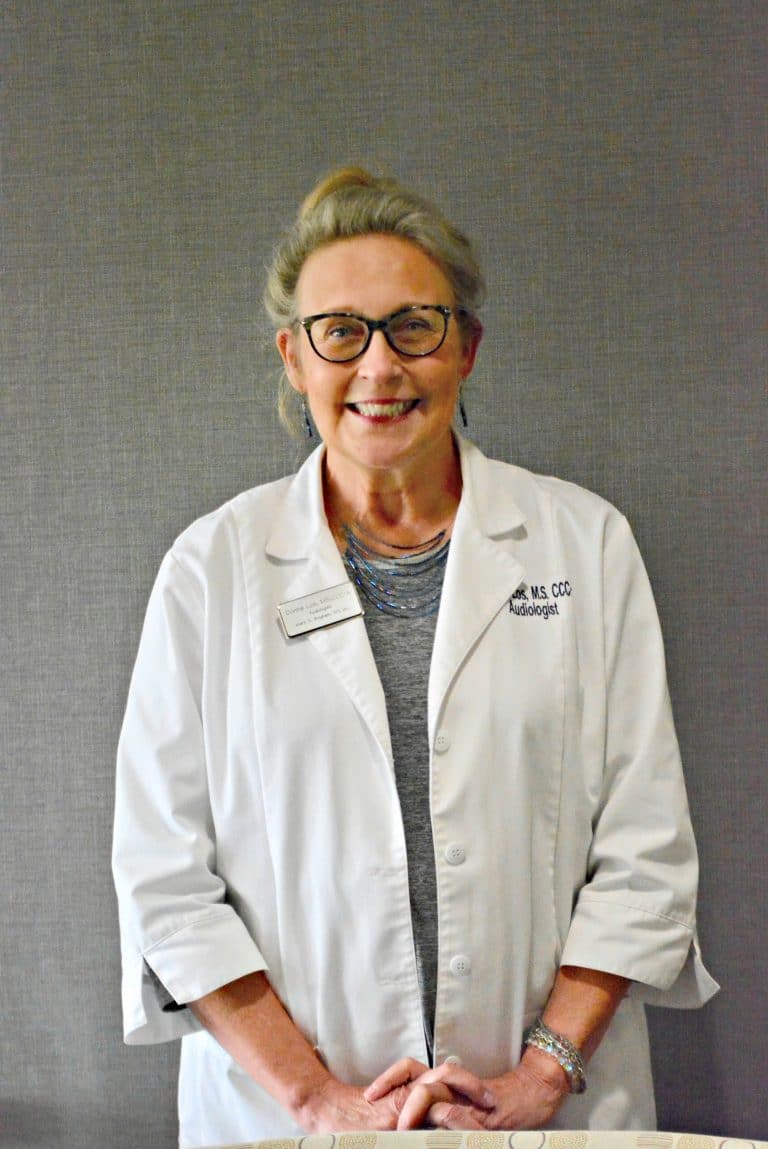 Donna Los, M.S., CCC-A
Donna Los' interest in audiology began when she learned sign language to communicate with her cousin who is profoundly deaf. She attended Pennsylvania State University for her undergrad and Hahnemann Medical College at Drexel University for her Masters of Science.
Donna's areas of focus are pediatrics and diagnostics. She is currently organizing a program for hearing impaired students in Beaver City and hearing patients in a local hospital. Donna is a member of the American Speech–Language–Hearing Association and Ohio Academy of Audiology.
Donna enjoys fishing, gardening, birding, photography and collecting fossils and Native American artifacts.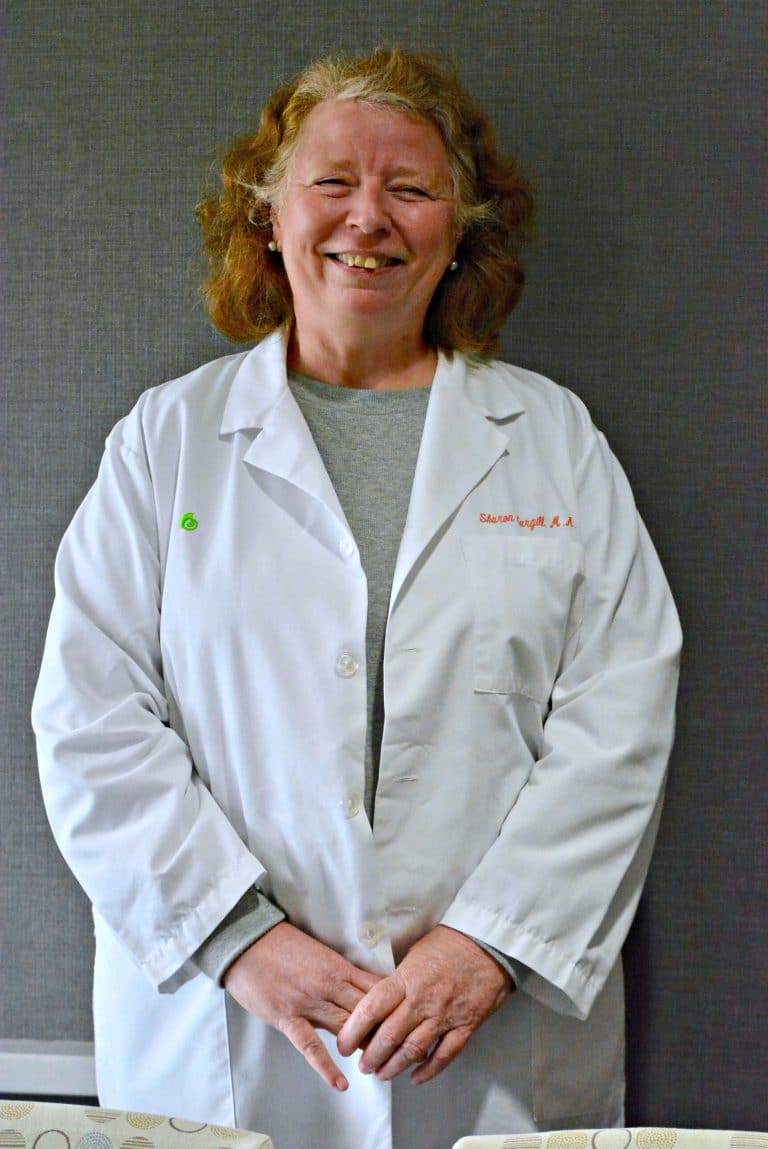 Sharon Cargill, M.A., CCC-A
Sharon Cargill went into audiology to help people improve their lives as she believes communication is among the most important personal and social aspects of humanity. She completed her MA at the University of Akron and is a member of the American Academy of Audiology, American Speech–Language–Hearing Association and Ohio Speech-Language-Hearing-Association.
As a Clinical Audiologist, Sharon specializes in hearing evaluation, vestibular evaluation and hearing aid services. In her free time, she is a voracious reader, motorcyclist and an avid traveler.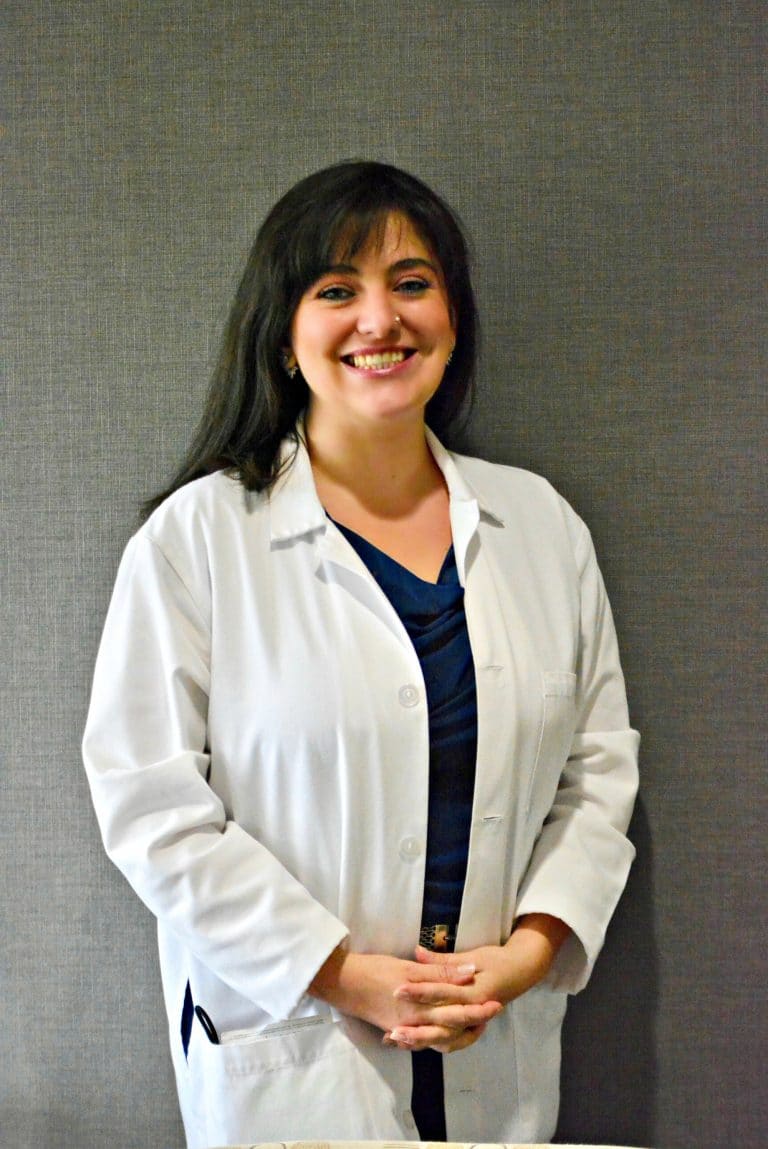 Deborah Dropcho PA-C
Deb Dropcho, PA-C, is a graduate of Kettering College of Medical arts where she earned her Master's in Physician Assistant Studies in 2011 following her Bachelors in Science at Wright State University. She joined Dr. Brigham in 2017 and enjoys the flexibility, challenges and rewards of ENT practice. She is passionate about patient education and lifestyle modifications, teaching and empowering patients to heal themselves. She believes in a holistic approach to health care, in the healing power of laughter and touch, and practices Reiki. Mrs. Dropcho feels medicine is a life-long calling and started her health care career when she served in the 212th MASH as a combat medic. Her professional accomplishments include development of a CIWA protocol and order set, and development of a post-operative sinus protocol. She manages patients in English and in Spanish, and hopes to also add ASL to her fluent languages of practice. She loves her pediatric patients and takes great joy from making every visit as comfortable and fun as possible. When not enjoying the privilege of caring for her patients, she finds delight in Yoga, hiking, climbing and crocheting (although she's not very good at the later); and is currently learning Tai Chi and Qi Gong. Deb's greatest accomplishment, and that which she is most grateful for, are her "boys"; Daroh (5), Dunckan (1) and Donny, her loving husband of 17 years.