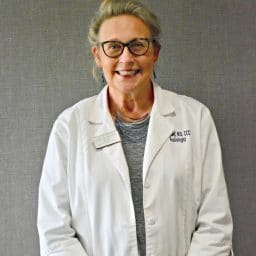 Donna Los' interest in audiology began when she learned sign language to communicate with her cousin who is profoundly deaf. She attended Pennsylvania State University for her undergrad and Hahnemann Medical College at Drexel University for her Masters of Science.
Donna's areas of focus are pediatrics and diagnostics. She is currently organizing a program for hearing impaired students in Beaver City and hearing patients in a local hospital. Donna is a member of the American Speech–Language–Hearing Association and Ohio Academy of Audiology.
Donna enjoys fishing, gardening, birding, photography and collecting fossils and Native American artifacts.